Saffron wholesalers on a grand scale – from production to sale and export
Saffron King Business – our company name sums it up: We have specialized in the trade of saffron on a large scale. Our saffron wholesale business includes the production as well as the sale and export of saffron as a saffron wholesaler.
With our special demand for high quality saffron, we are represented in many other countries worldwide with our saffron wholesale besides Germany, Holland, Sweden, Afghanistan, Iran, Morocco, Turkey and Dubai.
Saffron cultivation on own saffron fields
One of our specializations is the cultivation of saffron, where we use three different methods to grow saffron:
the cultivation in greenhouses
the organic saffron cultivation
cultivation on agricultural land
The planting and harvesting is done by our farmers. We, as a wholesale, own our own saffron fields, which are available to us in Afghanistan (in the province of Herat) and in Iran (in the province of Mahshad).
The sale of saffron
We are a saffron wholesaler who, in addition to Afghani and Iranian saffron, is also happy to supply you with Moroccan and Spanish saffron. In 2019 our delivery capacity was 1 kg to 15 tons saffron. Due to the constantly increasing demand we have meanwhile increased the production to such an extent that next year we will be able to supply more than 20 tons of saffron.
We have three different distribution channels for our saffron:
wholesale
sales offices
e-commerce
Saffron wholesaler with a diversified customer base
Our customers are diverse and come from all kinds of industries. Among them are for example
pharmaceutical companies,
chocolate companies,
retail chains,
hotels
and restaurants.
Worldwide export activity on different transport routes
We have exported our high quality saffron to over 50 countries.
Air freight as well as shipping by sea are one of our most common ways of transportation.
We export Afghani, Iranian, Moroccan and Spanish saffron all over the world – regardless of the quantity of saffron you order and the place of delivery.
For this purpose we have our own team of export specialists in our company. You are welcome to contact our specialists at any time to discuss all details of your individual needs. After a free analysis and consultation, you will receive an offer from us that is perfectly tailored to your needs and the respective regulations of your country.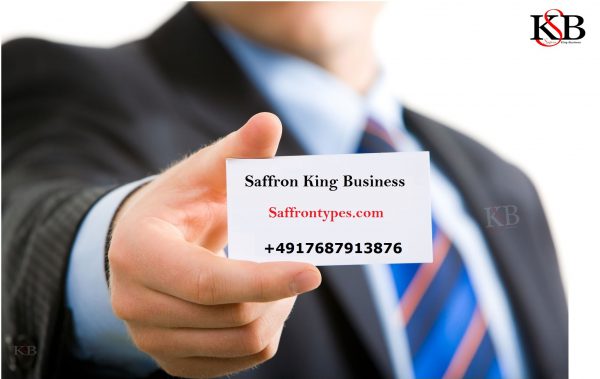 We look forward to your contact,
Your team from Saffron King Business